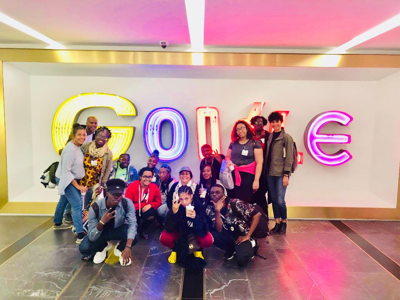 The Virgin Islands Cultural Contributors Calendar is an annual project celebrating local artists and cultural contributors that have played a role in enriching their communities, and serving as a source of inspiration for others. Maintaining the cultural richness and vibrancy of the Virgin Islands while fostering a sense of pride and connection among its residents through artistic expression.
During the 2019 school year, a talented group of art and drama students from the St. Croix Educational Complex (SCECHS) created the 2020 Third Annual Virgin Islands Cultural Contributors Calendar. Fundraising through the sale of calendars, they were able to raise enough funds for a trip to New York City! In addition to exploring the Big Apple, students were also able to tour several establishments, including multiple colleges, theaters, museums, Times Square and the Empire State Building.
If you would like additional information on the art program at SCECHS taught by Ms. Danica David, please visit msdavidsartroom.com.
Ready to enjoy St. Croix's weather and warm waters year round? Remember to subscribe to our YouTube Channel, follow us on Facebook and like our videos for up-to-date info on what to do and where to go when you visit St. Croix, U.S. Virgin Islands!